Taught by Life: Art and Stories Awarded Bronze Medal!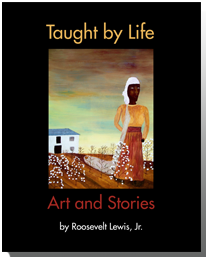 Taught by Life: Art and Stories
Roosevelt Lewis's raw, compelling stories and his powerful artwork celebrate African American existence in the southern United States, in an era not very distant from today—a testament to the power of art and human resilience.
The paintings, sculptures, and stories in this book bring to life the black people Lewis grew up with on the Cane River in Central Louisiana and their individual struggles to overcome racism and find a better place in life for themselves and their children.
Soft cover
128 pages, 48 color plates, 8x10
ISBN 978-0-9647444-6-2
$24.95
Also available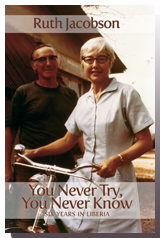 You Never Try, You Never Know: Six Years in Liberia
Soft cover
402 pages
30 photos, 6 x 9
ISBN 978-0-9647444-2-4
$18.95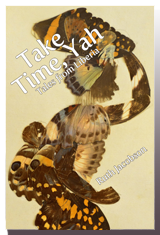 Take Time, Yah: Tales from Liberia
Soft cover
6 x 9, 64 pages
22 photos, 3 illustrations
ISBN 978-0-9647444-4-8
$9.95
Court Street Press
Court Street Press is an independent publishing house, founded in 1998.
The aim of the press is to act as a resource for underrepresented and local authors.
For more information
contact us.